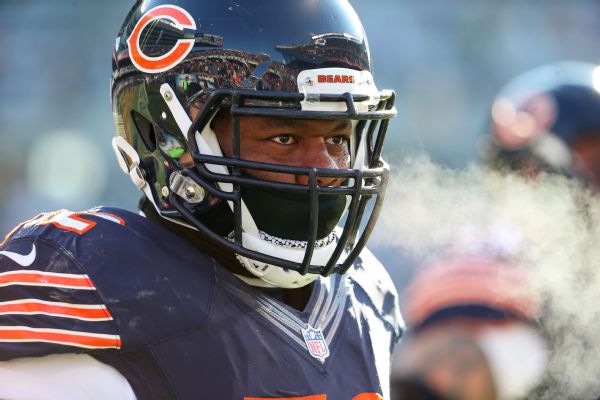 Chicago Bears starting left tackle Charles Leno Jr. has signed a four-year contract extension that will keep him in the Windy City through the 2021 season, the team announced Wednesday.
No details of the contract were announced, but it was reported by Brad Biggs of the Chicago Tribune earlier in the day that Leno was in line to receive a contract worth $38 million with $21.5 million being guaranteed money.
Leno, in the final year of his original rookie deal, was scheduled to earn $1.797 million this season.
A seventh-round pick by Chicago in 2014, the 25-year-old Leno has made 29 starts and appeared in all 32 games across the last two seasons. John Gatta of Pro Football Focus noted Leno was the NFL's fifth-most improved offensive tackle from 2015-16.
Offensive coordinator Dowell Loggains called Leno "solid - as always" during training camp. The former Boise State standout rewarded that confidence by starting all 16 games.
"Whether it's a set angle, his hands or his strike, he always has a plan and he's somebody that's athletic enough to recover if he ever does get in a bad situation", Long said. He was one of only two offensive players to start every game for the Bears past year.