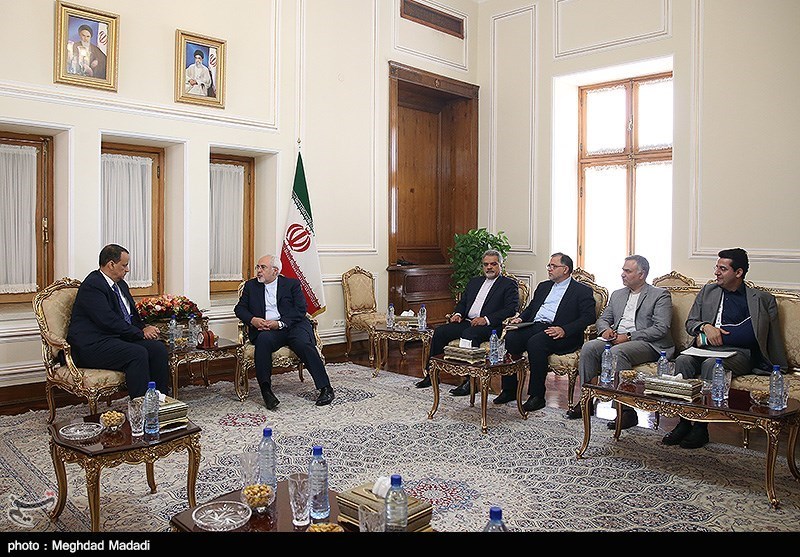 The Iranian foreign minister and United Nations envoy for Yemen have stressed the importance of finding comprehensive political solutions to end the humanitarian crisis in the impoverished war-torn Arab country.
Iran supports all the efforts by the United Nations to put an end to the war in the crisis-hit Yemen, an Iranian senior foreign official said on Saturday.
UN Special Envoy for Yemen Ismail Walad Sheikh Ahmed met with Foreign Minister Mohammad Javad Zarif to discuss the latest developments in Yemen, the Foreign Ministry's website reported August 12.
A day before arriving in Tehran, Ahmed was in Saudi Arabia to discuss the latest developments with ousted Yemeni President Abdrabbuh Mansur Hadi.
During the meeting, the United Nations envoy briefed Jaberi Ansari on the latest humanitarian situation in Yemen and his recent consultations aimed at reactivating efforts to resolve the crisis in a political way.

Iran backs United Nations efforts to end war in crisis-hit Yemen
They also stressed the need for efforts to relaunch political peace talks in the Arab country and provide humanitarian aid for the people of Yemen who are facing starvation and are buckling under a blockade.
The two sides also exchanged views on new ideas for create openings in the current political deadlock.
Jaberi Ansari also said that Walad Sheikh has urged Iran's help to the success of efforts to end the crisis in Yemen.
Iran has repeatedly called for a swift end to the brutal Saudi-led military campaign.