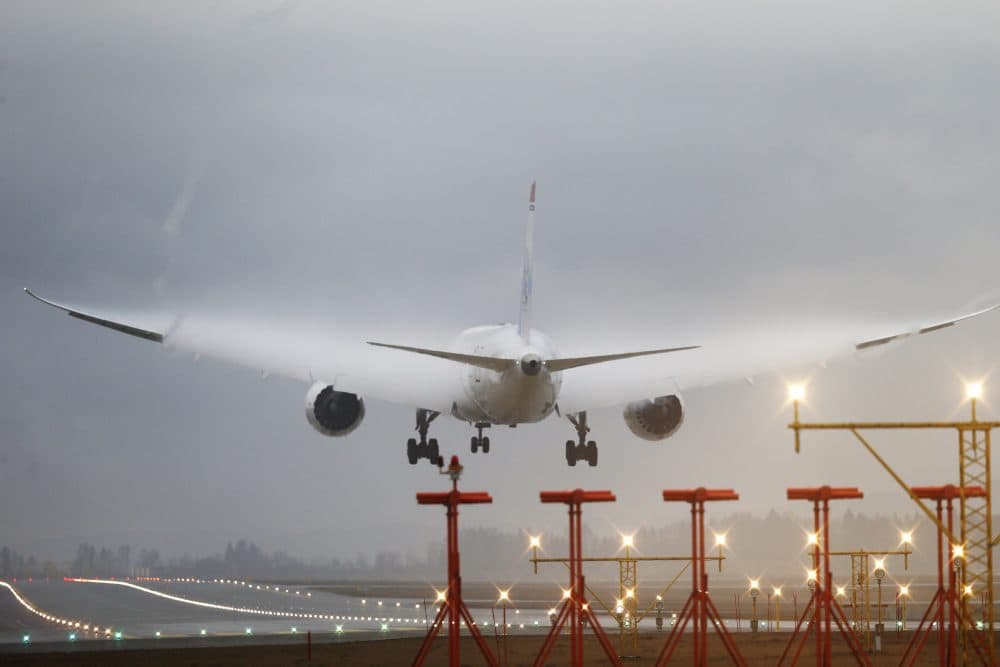 The rate of ticket-holders on 12 US carriers denied a seat from April to June declined to 44 per million passengers, according to the Department of Transportation's Air Travel Consumer Report released Tuesday. The video of a bumped passenger being forcibly removed sparked outrage not only against United Airlines but the industry's practice of overselling flights and telling passengers there's no seat for them.
USA airlines reported the lowest rate of passengers bumped in 22 years, during a reporting period that included a notable incident involving a man dragged off a plane in Chicago. The 2016 1H was the previous historic low for passenger bumping, with 0.62 involuntary DBs per 10,000 passengers.
As reported in DOT's latest Air Travel Consumer Report, released August 8, 17,330 passengers were involuntarily bumped during the first six months of 2017, down 13.9% compared to 20,128 in the first half of 2016. That was the lowest quarterly rate since 1995. This is also the lowest quarterly rate since 1995, the DOT notes. Between the two quarters in 2017, United has actually maintained the same level of involuntary DBs-0.44 per 10,000 passengers-and in the second quarter had the sixth best record, behind New York-based JetBlue Airways, Hawaiian Airlines, Atlanta-based Delta Air Lines, Utah-based SkyWest Airlines and Seattle-based Alaska Airlines. When it comes to involuntary bumping, one right passengers have is, "DOT requires each airline to give all passengers who are bumped involuntarily a written statement describing their rights and explaining how the carrier decides who gets bumped".
The release didn't provide information on why the rate had dropped.
Other changes specifically in United policies specifically include "crews must be booked on flights at least 60 minutes prior to departure" and "customers already seated on a plane will not be required to give up their seat involuntarily unless safety and security is at risk".
After years of dismissing the practice of bumping passengers from overbooked flights as just a regular part of doing business, airlines have done an about face.
"When it does overbook, United will now offer up to $10,000 to passengers who volunteer to be bumped".
After being scorned around the world, United Airlines CEO Oscar Munoz not only apologized publicly, he announced United would dramatically reduce how often it bumped passengers.
United, which revamped its denied boarding policy, recorded 1,964 involuntary denied boarding instances from January to June. That figure is lower than the 4,209 involuntary incidents recorded during the same time in 2016.