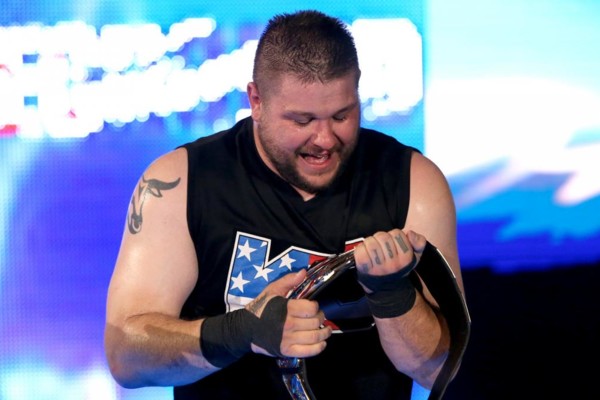 Chris Jericho is back in WWE and he made his return in dramatic style.
In addition to Kevin Owens facing AJ Styles for the United States Championship, John Cena will face Shinsuke Nakamura next week on SmackDown.
Jericho was put out of commission by Owens when he lost the United States championship to the self-proclaimed New Face of America in May.
A day after losing the United States title to Owens, Styles got back the Championship in a triple threat main event involving Jericho.
Since making his WWE debut in the 2016 Royal Rumble Match, burly AJ Styles has been unstoppable.
In the Fallout video above, Styles talks to Renee Young and says he just proved that Owens isn't the man to carry the US Title, which he's been telling people.
Now the "Ayatollah of Rock'n'Rolla" is back it'll be interesting to see who he's up against next in the build up to SummerSlam. Jericho was inserted into the match as he never got the rematch clause after losing the title to Owens a few months back. However, Daniel Bryan came out to announce that next week Cena will take on Nakamura with the victor officially becoming Mahal's challenger at Summerslam. Cena takes on the King of Strong Style, Shinsuke Namaura next week in a dream match, with the victor taking on Jinder Mahal for the WWE Championship at SummerSlam.
We also saw new SmackDown Tag Team Champions crowned, when The New Day defeated The Usos for a second time in as many pay-per-views.