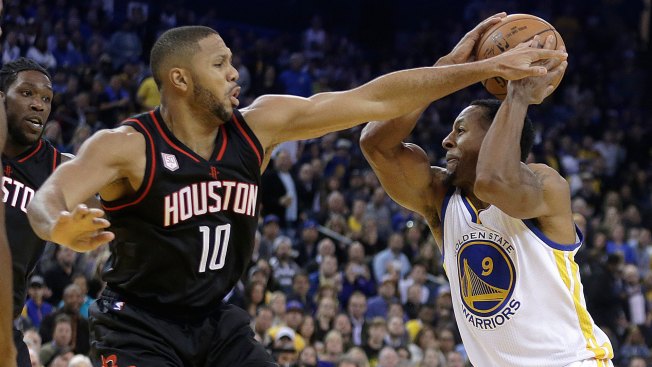 Houston Rockets head coach Mike D'Antoni was named 2017 Coach of the Year Monday during the inaugural NBA Awards at Basketball City in NY.
Hall of Famers Kareem Abdul-Jabbar, David Robinson, Shaquille O'Neal, Alonzo Mourning and Dikembe Mutombo were on stage Monday night at the NBA Awards show to present the honor to Russell, who won 11 championships as a player with the Boston Celtics and went on to become the NBA's first black coach. He had one of his best seasons in years and thrived in coach Mike D'Antoni's run-and-gun system, averaging 16.2 points, 2.7 rebounds, 2.5 assists and 0.6 steals.
Mike D'Antoni can add another NBA Coach of the Year award to his trophy case. Gordon is the first member of the Rockets to claim the Sixth Man award. The Houston Rockets coach won the award, beating out Miami Heat coach Erik Spoelstra and Gregg Popovich of the San Antonio Spurs in the process.
Most Valuable Player: Russell Westbrook, Oklahoma City. The 55 wins tied for the fourth-most in franchise history.
Popovich is nearly always a finalist for NBA Coach of the Year.
Milwaukee Bucks guard Malcom Brogdon was named Rookie of the Year, while team-mate Giannis Antetokounmpo was the league's Most Improved Player.
Sportsmanship Award: Kemba Walker, Charlotte.
The other two finalists for the the award were a pair of 76ers teammates-forward Dario Saric and center Joel Embiid.
Teammate of the Year: Dirk Nowitzki, Dallas.