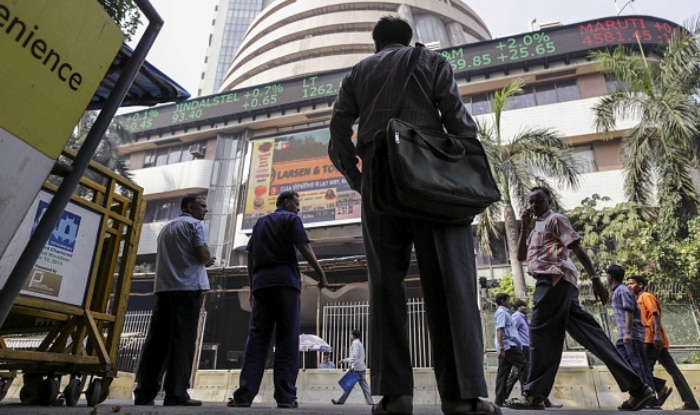 Hong Kong's Hang Seng rose 0.18 per cent while Shanghai Composite rose 0.72 per cent in early trade today. The S&P BSE Small-Cap index was up 83.46 points, or 0.53% at 15,779.73.
The NSE Nifty, however, ended down 3.60 points, or 0.04 per cent, at 9,630.
Major gainers in the 30-share index were Reliance Industries (1.64%), Tata Motors (1.21%), Bharat Heavy Electricals (0.95%), Housing Development Finance Corporation (0.91%), Asian Paints (0.80%), and Axis Bank (0.73%).
Meanwhile, Gail India was the top loser in Nifty, down 1.29 per cent followed by Hindustan Unilever, Lupin, Tata Power, Wipro and ONGC. The top gainers on the NSE were Sun Pharma (2%), Aurobindo Pharma (1.53%), HDFC (1.34%) and Ambuja Cement (1.31). Buying was visible across the sectors although energy and auto stocks gained the most.
Graphite India jumped 5.61% to Rs 157.10 at 12:43 IST on BSE, with the stock extending recent strong gains.
European stock markets fell for a third straight day on Thursday, as battered oil prices hovered near seven-month lows hit overnight on worries about a supply glut and falling demand.
Sector-wise, barring the BSE bankex which managed to end 0.16 per cent up, all others ended in the negative terrain.
Britain's FTSE 100, Germany's DAX and France's CAC 40 all slipped 0.3-0.4 per cent as trading in Europe got under way. The scrip had also outperformed the market over the past one year advancing 98.2% as against the Sensex's 16.67% rise.
Asian stocks are trading mixed in early trade on Thursday.
Some short covering helped stocks too bounce back.
US stocks closed mostly lower on Wednesday, but techy-heavy index Nasdaq bucked the trend to close at 6,233 with gains of 45 points.
Please enter your email.