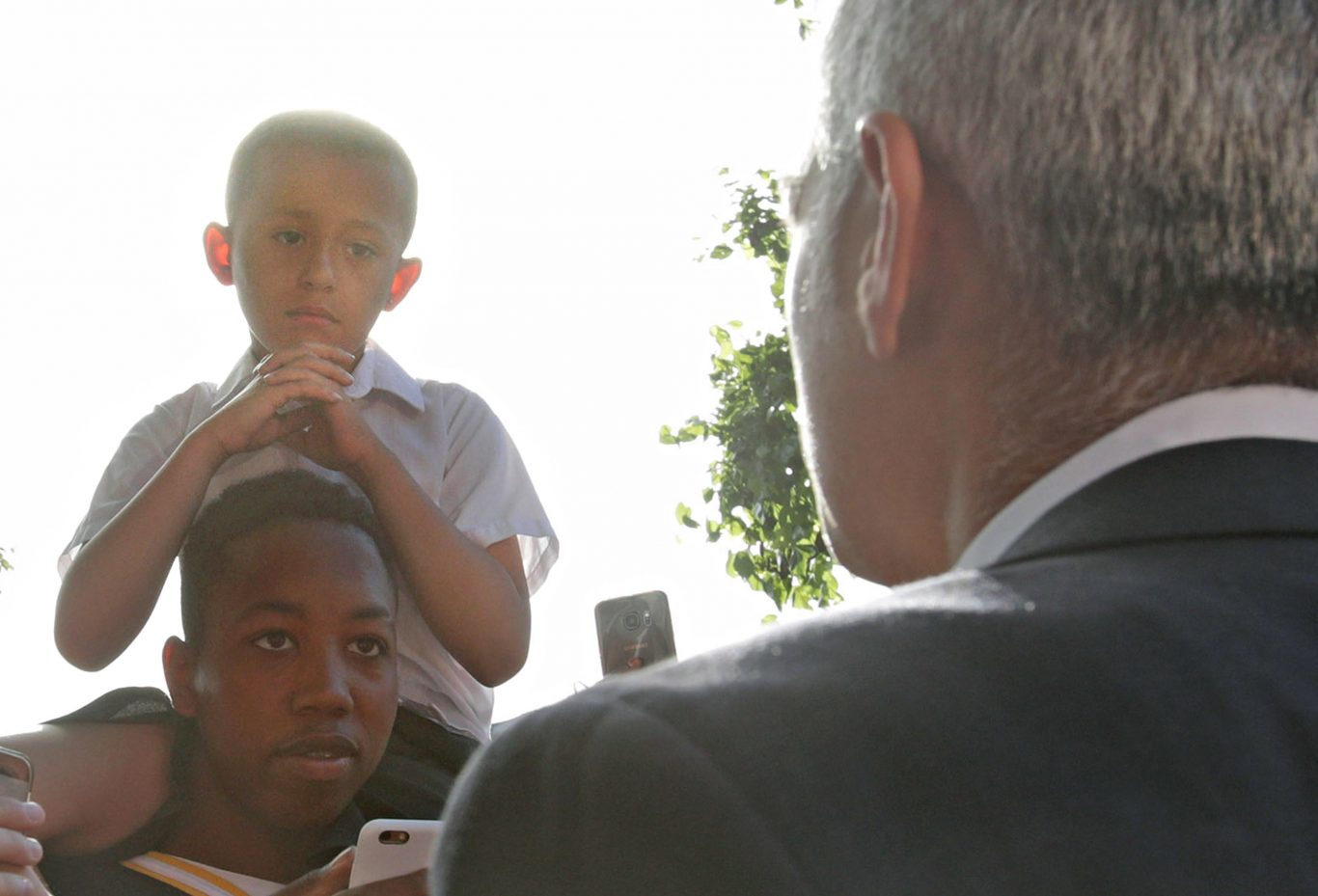 The Metropolitan Police said on Friday that at least 30 people were known to have died in the Grenfell Tower blaze, including one person who died in hospital.
London Police have launched an investigation to determine whether any crimes contributed to the blaze a the prime minister has announced a public inquiry into the tragedy.
Protesters have stormed Kensington Town Hall in west London during a rally to demand "justice" for the victims of Wednesday's Grenfell Tower Fire.
"I'm able to say at this point in time at least 30 people have died as a result of this fire", he said.
He also said that there was no evidence that the fire was started deliberately.
Opposition leader Jeremy Corbyn, London mayor Sadiq Khan, Prince William and Queen Elizabeth, 91, have visited residents from the 24-storey block destroyed on Wednesday as many slept, with anger at the authorities growing in the local community.
British Prime Minister Theresa May paid a visit Friday to a refuge center at St. Clements Church, where survivors and the loved ones of victims from this week's fire at Grenfell Tower have congregated. He added that they do not expect any survivors in the charred building.
"We pray for all the residents of the Grenfell Tower".
Mrs May has ordered a formal inquiry led by a judge into the disaster that turned the apartment tower into a smouldering ruin. "The bodies have been taken to a morgue, but more bodies remain in the building".
Police have warned some of the victims may never be identified due to the state of the remains. The residence is believed to have had as many as 600 people inside it when the fire broke out on one of the lower floors.
"We need to do whatever it takes to make people that live in those properties safe: that's either make the properties safe or find some other accommodation, it has to be done", Mr Javid told BBC Radio 4's Today programme.
Syrian refugee Mohammed Alhajali, a civil engineering student who wanted to help rebuild his war-torn homeland one day, was the first victim named.
She has promised those left homeless by the blaze would be rehoused locally within weeks, and the 5 million pound fund would pay for emergency supplies, food, clothes and other costs.
Planning documents detailing the recent refurbishment of the block did not refer to a type of fire barrier that safety experts said must be used when high-rise blocks are re-clad.
Some jumped to their deaths rather than face the flames, and witnesses reported seeing small children thrown from the tower by their families in a desperate bid to save them.
"People are terrified that the same thing could happen to them", said Khan.
"It is important to be frank - fires are still breaking out and conditions are very hard and hazardous for the emergency services in the upper levels of the building".